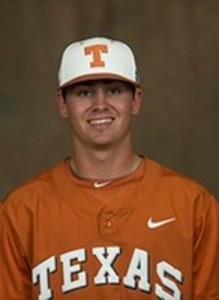 Chance Callihan Tossed No-Hitter to Down the Texas Marshals 4-0
The Victoria Generals pitcher Chance Callihan was masterful on the mound at the Texas Marshals as he tosses just the fourth no-hitter in Victoria Generals team history with a 4-0 win.
Callihan would have outstanding command of his pitches allowing only two base runners via walks in the third and sixth innings.
Right out of the gate, Callihan was on, tossing just 10 pitches in the first inning and recorded two strikeouts. Callihan followed up the second inning with another 10 pitch inning recording another pair of strikeouts.
Callihan continued to deal with throughout the game, but would not work with a lead until the bottom of the seventh as the Generals would put up four runs in the top of the inning to give Callihan a cushion to work with.
The Generals bats would finally come alive in the top of the seventh as Bryce Brandl would reach on an error by the first baseman. Hunter Hearn would smash a double that would score Brandl as the Generals would take a 1-0 lead. Chace Sarchet would also lace a double that would score Hearn to up the lead to 2-0. Garrett Gray would single and Levi Zents would also single to score both Hearn and Gray to run the score to 4-0.
Callihan would cruise through the 3-4-5 hitters with a pair of infield pop-outs before Joseph Pecoraro would ground out to Levi Zents to end the game. Callihan finished the game throwing just 89 pitches (60 of them for strikes).
The win for Callihan gives him a league leading six wins on the season, as well as his 56 strikeouts are a league best. He is currently third in the league in ERA at 1.77.
The Callihan win tonight helped the Generals earn a split of the double header tonight as the Generals would fall to the Marshals 5-0 in the first game.
The Generals return to action tomorrow night at Riverside Stadium as they take open up a four game home stand against the Acadiana Cane Cutters. Tomorrow night is also UHV Student and Faculty Night at the Park with both students and faculty admitted free with school ID. Gates open at 6 pm with first pitch at 7:05.