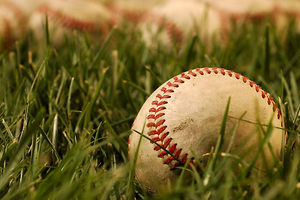 March 20, 2015 – With the 2015 Texas Collegiate League season right around the corner, the Victoria Generals continue to add players that will help them on their quest for another championship. This week, the Generals have announced the addition of five former players from across the state of Texas. Hayden Vesley, Jace Reese, Pedro Barrios, Dakota Mills and Chris Jones will all return for another season with the Generals.
"We're excited to see the return of these players as they have another season under their belt," commented Mike Yokum, vice president and general manager for the Generals. "Each of these players will have an opportunity to help guide our first year players and help them acclimate to playing a rigorous 60 game Summer schedule."
Hayden Vesley, a junior utility player from Texas A&M Kingsville, will make his return to the Generals after a one year absence from baseball. Vesley, a Victoria native who played at St. Joseph High School, played in 43 games, hit .220 with four doubles, a triple, 18 RBI's, seven stolen bases and a team high 32 walks and an on-base percentage of .362 in 2013 for the Generals. Currently at A&M Kingsville, Vesley is off to a solid start leading the team hitting .362 with four doubles, three triples, 15 RBI's, two stolen bases as well as leading the team with a .486 on-base percentage.
Jace Reese, a junior infielder from West Texas A&M, returns to the Generals after a season with the Texas Marshals where he hit .284 with five doubles, three triples, two home runs and 15 RBI's. Reese was a transfer from Cisco where he hit .284 with seven doubles , three triples and five home runs to go along with 25 RBI's. Reese was also an all-star selection in the 2014 TCL all-star game for the Marshals.
Pedro Barrios, a sophomore infielder from Ranger College, will return for his second season for the Generals. Barrios had a great season for the Generals in 2014 where he was named Freshman of the Year as well as earning a selection on the All-TCL team. Barrios recorded a .273 batting average with seven doubles, 19 RBI's to go along with 17 walks, four stolen bases and an on-base percentage of .337 for the Generals. At Ranger College in 2014, Barrios appeared in 47 games, hit .361 with 12 doubles, three triples and 17 RBI's .
Dakota Mills, a freshman right-handed pitcher at Blinn, will also join the Generals once again after a short stint with the team last Summer. Mills suffered an arm injury early in the season last Summer which required him to rest . Mills is off to a great start this Spring at Blinn where he has had eight appearances (six starts) with a 5-2 record with an ERA of 3.38. Mills has had incredible control in 44 plus innings with 49 strikeouts while allowing only three walks midway through the Spring.
Chris Jones, a Left-handed pitcher from Incarnate Word, will also return for his second season with the Generals. Jones joined the Generals for the second half of the season and made eight appearances, throwing 15.2 innings with a 2.87 ERA with 13 strikeout , five walks while compiling a record of 1-1 with one save. This Spring at Incarnate Word, Jones has made eight appearances with a 5.23 ERA in 10.1 innings of work. Jones was part of the 2014 Hallettsville High School team that won the 2A State Championship.
The Generals will begin their season on May 28, 2015 on the road against the Acadiana Cane Cutters in Lafayette, LA. The Generals will return home for their home opener on May 30, as they seek revenge against the Brazos Valley Bombers at 7:05pm at Riverside Stadium. Season tickets for all 30 of the Generals home games this season are on sale now. Fans can buy season tickets and team merchandise at the Generals team store located at 1307 East Airline Road, Suite H in the Town & Country Shopping Center, online at www.victoriagenerals.com, or by calling 361-485-9522.