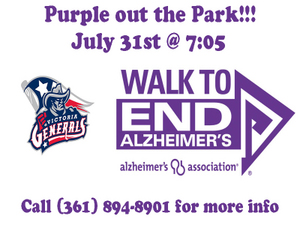 Bryan, TX - Ty Schlottmann and Heston VanFleet dueled for six innings tonight. Chris Jones threw well in relief, but the Generals were edged, 4-3, in extras in the series opener against the league-leading Bombers.
The Generals jumped on the board first in the top of the second. Tanner Hill led off the inning with a single, moved to third on another single from Blake Cooper, and crossed the plate on C.J. Pickering's sacrifice fly to right.
Matthew Burks put the Generals up 2-0 in the top of the fifth on a RBI single. Pickering led off the inning with a double and went to third on Bryce Only's single before coming around to score.
Kolbey Carpenter drove in the first Bombers run of the night in the fifth. Tucker Pennell started things off with a double, reached third on an error by the Generals third baseman, and then came in to score. Matt Hilston reached second on the error and scored on a single from Dane Steinhagen, tying the game at two.
The Generals would load the bases in the sixth but were unable to add any runs.
Hunter Hagler put Brazos Valley on top, 3-2, with a sacrifice fly in the home half of the sixth, scoring Jimmy Norris. Norris got all the way to third on an errant pick-off attempt.
Pickering tied it up for the Generals at three with another sacrifice fly in the top of the eighth, scoring Hill again.
Tucker Pennell would win it for the Bombers with a solo homer in the eleventh.
Tomorrow night will be the series finale between the Generals and Bombers before the Generals return to Victoria to take on the Strykers on Thursday. Make sure to come out to Riverside Stadium at 7:05 and wear purple in support of Alzheimer's Awareness.