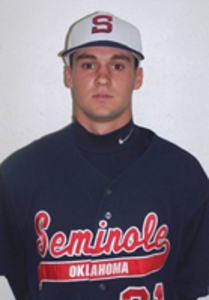 For Immediate Release
(Victoria, Tx) The newest expansion franchise of The Texas Collegiate League, The Victoria Generals, stretched their winning streak to 6 Monday Night with a resounding 14-6 win over the second place East Texas Pumpjacks.
Blake Payne took the mound for the first place Generals and scattered 5 runs throughout his 5 innings of work, but picked up his league leading 6th win against no losses. Garret Steward followed with two innings of 2 hit ball and Tyler King finished off the victory retiring six in a row.
The offensive outburst was led for the second night in a row by Zach Briggs' first home run of the season, a 3 run blast in the third inning. Andy Russel also homered, his second of the season. James Hipp chipped in with 3 hits and two rbi.
Along with Briggs and Russell, Kenny Jackson, Mike Davis, and Bryson Miles also had 2 hits each as the Generals scored 4 in the third, 2 in the fifth, 4 in the seventh and 3 in the eighth.
The Generals (24-12) now have a four game lead in the TCL and finish the season series with the Pumpjacks Tuesday night at Riverside Park. After that there are only eight games left in the regular season.
-30-