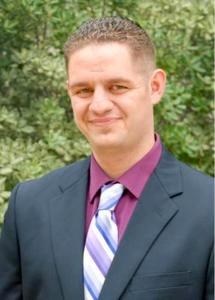 The Victoria Generals of the Texas Collegiate League are pleased to announce the hiring of Richard Haifley as the team's new Director of Marketing and Communications. Haifley will be tasked with building on the Generals' branding efforts in Victoria and the surrounding communities as well as creating new and exciting ways to get the community involved with the team.
"We're very thrilled to have Richard on board with us here in Victoria representing the Generals," commented Blake Koch, the Generals' vice president and general manager. "Our goal with the Generals has always been to offer our community an affordable form of quality family entertainment during the summer months and we know that Richard will help continue to make our games the area's number one attraction during the summertime."
Haifley, a recent graduate of Stephen F. Austin State University, previously worked at SFA where he filled multiple roles in the athletic media department including game day operations, media and community relations, and marketing.
Haifley also has an extensive background in radio and television broadcasting while serving as the play-by-play and public address announcer for multiple sports at SFA and as well as several high schools during his college career.
"We are going to find a lot of creative ways to utilize Richard within our organization," stated Koch. "During the offseason he will be tasked with helping us on the sponsorship, marketing, and ticket sales end of the spectrum, and then once the season hits he will be in charge of our game day operations."
Season tickets for the Victoria Generals 2013 season are on sale now as the Generals prepare for their home opener against the Texas Marshals on Tuesday, June 4 at 7:05pm at Riverside Stadium. Fans can buy season tickets and team merchandise at the Generals team store located at 1307 East Airline Road, Suite H in the Town & Country Shopping Center, online at www.VictoriaGenerals.com, or by calling 361-485-9522.