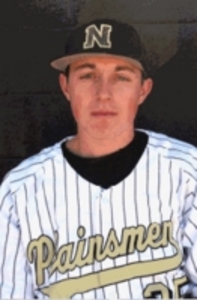 (Dallas, TX) The Victoria Generals of The Texas Collegiate League won the second game of their 2-game series with the defending champions, Mckinney Marshalls Thursday evening, 10-5
Chase Cleveland (Henderson St.) started for the Generals, but piled up a a high pitch count through three innings of work. He left with a 2-2 tie. Lefthanded reliever, Trevor Lundgrin (Northeastern JC, Colorado) held the Marshalls at bay until the Generals bats took over, to get his first TCL win. Brian Nephew had singled home Andy Russell in the sixth for a 3-2 lead. But it was the seventh when the Generals scored 5 runs to put the game away.
Garret Steward was credited with a hold, and the Generals fireballing reliever, Zach Nudding got the final four outs.
The Generals lead the TCL by two and a half games over the East Texas Pumpjacks. The Generals are on the road again tonight in Brazos Valley to take on the tough Bombers who are in third place.
The Generals will return home for a four game homestand on Tuesday hosting the Coppell Copperheads and the Brazos Valley Bombers.
-30-