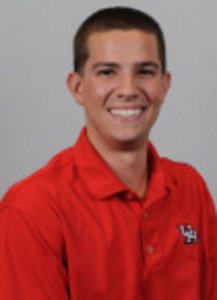 The Alexandria Aces scored twice in the eighth and twice in the ninth to come from behind and beat the Victoria Generals 5-2 on Thursday night.
The Aces and Generals traded runs in the second inning. The Aces scored on back-to-back errors by the Generals infield. The Generals then answered with an RBI single by Grayson Porter to tie the game at 1-1.
The game remained tied until the bottom of the seventh inning when Brad Shankle score on a sacrifice fly by Freddy Villalobos to give the Generals the 2-1 advantage.
Sam Hansen pitched brilliantly for the Generals on the night as he threw seven innings, allowing just one run on five hits while striking out eight.
Hansen was in line to pick up the win, but the Aces scored twice in the eighth inning off of relief man Jordan Harrison. It was the first two earned runs that Harrison had given up all season.
Covey Morrow allowed two more runs in the ninth inning to make the final score 5-2.
Jake Runte, Brad Shankle, and Trent Wagner led the Generals offense on the night with two hits apiece.
The Generals fell to 22-25 on the season and 10-8 in the second-half. The Aces improved to 13-32 overall and 4-13 in the second-half.
Due to the weather concerns surrounding Tropical Storm Don, the Victoria Generals and Brazos Valley Bombers have decided to change the schedule of their weekend series on Friday and Saturday in Victoria. The Bombers and Generals will now play a doubleheader starting at 5:00 on Friday, July 29 at Riverside Stadium in Victoria and will forgo playing on Saturday. The Friday doubleheader will consist of two seven-inning contests. Game two of the doubleheader will start approximately 30 minutes after the conclusion of game one.
The series was originally scheduled for a single game Friday at 7:05pm and a single game Saturday at 7:05pm.
All tickets to the Generals regularly scheduled home game on Saturday, July 30 will be honored at the gate at any of the Generals remaining home games during the 2011 season, starting with tonight's contest between the Generals and Alexandria Aces at 7:05pm at Riverside Stadium in Victoria.
Saturday's promotional event, Scout Night, will be rescheduled for a later date in the season which will be announced soon.
Box Score:
http://tcl-generals.bbstats.pointstreak.com/boxscore.html?gameid=58543
Video:
http://crossroadstoday.com/Generals-Lose-To-Aces/10480118
Article:
http://www.advosports.com/news/2011/jul/29/aa_morrow_072711_146988/