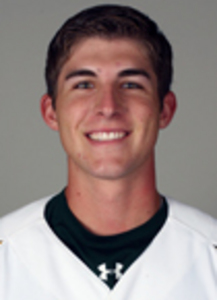 The Generals dropped their fourth straight game on Saturday night with a 5-4 loss to the Coppell Copperheads. The Generals are now 19-24 on the season and 7-7 in the second-half. The Copperheads improved to 24-20 overall and 8-6 in the second-half.
The Copperheads jumped out to an early 4-0 lead after an inning and a half of play. Ross Goebel had a rocky outing for the Generals, pitching only 4.1 innings on the night and allowing five runs on nine hits while walking three and striking out four. Goebel fell to 5-2 on the season.
The Generals responded with two runs in the bottom of the second inning on a two-run single by Grayson Porter to cut the Copperheads lead to 4-2.
The Copperheads added a run in the fifth before the Generals were able to score two in the eighth to make the score 5-4. In the eighth, Porter was hit by a pitch with the bases loaded to score a run. Then, with two outs, Kevin Phillips drove a ball into right field for on RBI single, but Michael McGraw was thrown out at home on the play as he was trying to score from second to tie the game.
Box Score:
http://texascl.bbstats.pointstreak.com/boxscore.html?gameid=57185
Article:
http://www.advosports.com/news/2011/jul/24/aa_generals_072411_146784/
Video:
http://crossroadstoday.com/Generals-Drop-Fourth-Game-in-A-Row-to-Coppell/10434391