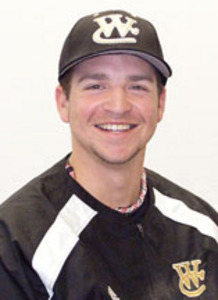 The Victoria Generals returned to action on Wednesday night following the all-star break with a home game against the Alexandria Aces. The Aces came out victorious defeating the Generals 6-5.
The game remained scoreless until the top of the sixth inning when the Aces scored two runs off of Generals starting pitcher Tyler Smith. They were the only two runs that Smith would give up on the night as pitched six complete innings. Smith struck out a season-high nine batters while allowing just five hits and three walks.
The Generals answered in the bottom of the sixth as Ryan Dalton scored on an RBI triple by Michael McGraw to cut the Aces lead to 2-1.
With the bases loaded in the seventh inning, Freddy Villalobos stepped to the plate for the Generals and drove a double into the left-centerfield gap to clear the bases and give the Generals the 4-2 lead.
The Aces tied the game in the eighth as they scored two runs off of Jared Hopper. Both runs were unearned as the Generals infield made two errors in the inning.
The Aces then took the lead in the top of the ninth off of Generals closer Covey Morrow. Tid Hilger and Justin Brodnax each had RBIs in the inning for the Aces.
The Generals tried to make up a comeback in the ninth, but fell just short. Freddy Villalobos delivered an RBI double to score Jake Runte who had walked earlier in the inning. It was Villalobos's second double and fourth RBI of the night as he finished the game going 3 for 4.
Aces closer Mark Todd then got Trent Wagner to strike out to end the game and leave Villalobos stranded at second base.
The Aces improved to 11-28 on the season and 2-9 in the second-half. The Generals fell to 19-21 overall and 7-4 in the second-half.
The Generals and Aces will play game two of the series on Thursday night at 7:05pm at Riverside Stadium in Victoria. It will be Thirsty Thursday with $1 draft beer on the Buffalo Wild Wings Party Deck all game long. Thursday night is also Victoria College Night at the Park. All VC students and staff will receive $2 off reserved seating tickets and $1 off general admission tickets if they present their VC ID card at the gate.
Box Score:
http://tcl-generals.bbstats.pointstreak.com/boxscore.html?gameid=56560
Article:
http://www.advosports.com/news/2011/jul/21/generals_0721_146502/
Video:
http://crossroadstoday.com/Generals-Fall-At-Home/10412006
Video:
http://crossroadstoday.com/Generals-See-Improvement/10374193
Video:
http://crossroadstoday.com/Generals-Shortstop-Works-On-His-Glove/10368751