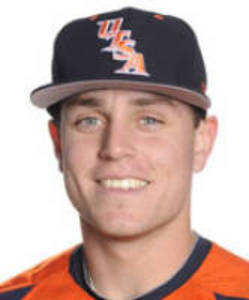 The first-half of the 2011 Texas Collegiate League summer season came to a close on Tuesday night with the Generals suffering a 10-3 loss at the hands of the Coppell Copperheads on the road in Coppell. The Generals finished the first-half with a 12-17 record and in fifth place in the TCL standings. The Copperheads finished right at .500, with a record of 15-15, putting them in third place.
The East Texas Pump Jacks (19-10) were the outright winners of the first-half with the Acadiana Cane Cutters (15-12) earning second place. Both the Pump Jacks and the Cane Cutters have clinched playoff spots for the TCL postseason.
To round out the rest of the first-half TCL standings, the Brazos Valley Bombers (15-14) finished in third place while the Alexandria Aces (9-19) finished in last.
The standings will reset to 0-0 to begin the second-half of the season on Wednesday night. There are still two playoff spots up for grabs in the second-half. Those spots will be filled by the top two teams in the standings based on second-half records. If the Pump Jacks and/or Cane Cutters finish in first or second place in the second-half, the team(s) with the next best overall record(s) will earn the postseason bid(s).
With the Copperheads leading 1-0 on Tuesday night, Ryan Dalton delivered his first home run of the season for the Generals in the top of the fifth inning to tie the score at 1-1.
The Copperheads came right back and scored two runs in the bottom half of the fifth to retake the lead. They would then add four more in the sixth to extend their lead to 7-1.
The Generals scored two runs in the top half of the eighth inning on RBI singles by Trent Wagner and John Longoria. The Copperheads answered with three more runs in the bottom half of the inning to make the final score 10-3.
The Generals travel to Lafayette, Louisiana on Wednesday night to take on the Cane Cutters in the first two-game series of the second-half of the TCL season.
The Generals will then return home on Friday and Saturday nights at Riverside Stadium to host the Cane Cutters. Both games will start at 7:05pm.
Box Score:
http://tcl-generals.bbstats.pointstreak.com/boxscore.html?gameid=48415
First-Half TCL Standings:
http://tcl-generals.bbstats.pointstreak.com/standings.html?leagueid=770&seasonid=2142