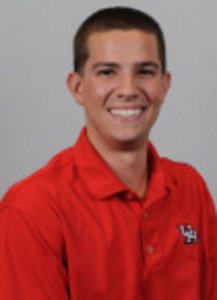 The East Texas Pump Jacks clinched the first-half TCL championship on Saturday night with a 5-2 win over the Victoria Generals. The championship earns the Pump Jacks the #1 overall seed in the TCL postseason, regardless of how they perform in the second-half. The second-half of the TCL season begins on Wednesday, July 6. The Pump Jacks and Generals do not face each other at all in the second-half.
The Pump Jacks improved to 17-10 on the season as the Generals fell to 12-15.
The Generals and Pump Jacks traded runs in the second inning. Cody Abraham had an RBI single for the Generals to make the score 1-1.
The Pump Jacks posted four runs in the seventh inning to take a 5-1 lead.
Conner Mach hit his first home run of the season, a solo shot in the eighth inning, to make the score 5-2.
The Generals will travel to Coppell on Monday for a two-game series with the Copperheads. The Generals will then begin the second-half of the season on Wednesday night in Lafayette, Louisiana with a two-game series against the Acadiana Cane Cutters.
The Generals return home on Friday, July 8 to take on the Cane Cutters in a two game series.
Box Score:
http://tcl-generals.bbstats.pointstreak.com/boxscore.html?gameid=48410
Article:
http://www.advosports.com/news/2011/jul/03/generals_0703_144761/
Video:
http://crossroadstoday.com/Generals-Drop-Two-to-Pumpjacks/10265925