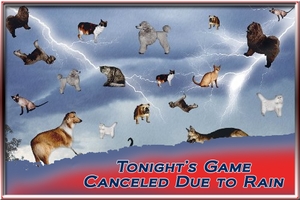 Thursday night's game in Kilgore between the Victoria Generals and East Texas Pump Jacks has been canceled due to rain. There was one out in the top of the second inning when the umpires issued a rain delay. Once it became evident that the two teams would not be able to take the field again, the game was called off.
The Generals were leading 3-0 at the time. Freddy Villalobos hit a three-run homerun in the top of the first inning for the Generals.
The game will not be rescheduled or restarted. It will go down as a canceled game.
The Generals and Pump Jacks will meet again on Friday and Saturday nights in Victoria for a two-game series. Both games will begin at 7:05pm at Riverside Stadium.
The Generals are currently 12-13 in the Texas Collegiate League standings and the Pump Jacks are 15-10.
Article:
http://www.pumpjacksbaseball.com/team/news/?article_id=339