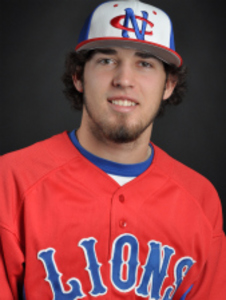 The Victoria Generals notched a 3-2 victory over the Acadiana Cane Cutters on Tuesday night to sweep the two-game home series. With the win, the Generals improved to 11-13 on the season as the Cane Cutters fell to 12-10.
For the second straight night, the game remained scoreless through the first five innings of play. The Generals then scored all three of their runs in the ballgame in the bottom half of the sixth inning.
Conner Mach, appearing in his first game of the season for the Generals, had a one out single to get things going. Freddy Villalobos then drilled a double down the left field line to drive in Mach all the way from first base. It was the second double of the game for Villalobos.
After a single by Ryan Dalton, the Generals pulled off a double steal that scored Villalobos from third base. Dalton would later steal third base and come around to score on a wild pitch.
Generals starting pitcher Ross Goebel carried a no hitter into the sixth inning for the second time in his last three appearances. Goebel pitched seven innings on Tuesday night to pick up the win, giving up only two runs on four hits while striking out three batters.
Covey Morrow notched his fourth save of the season, allowing no runs on two hits through 1.1 innings of work.
The Generals head to East Texas on Wednesday to take on the Pump Jacks in Kilgore in a two-game series. The Generals return home to host the Pump Jacks on Friday and Saturday night. Both games are at 7:05pm at Riverside Stadium in Victoria.
Box Score:
http://tcl-generals.bbstats.pointstreak.com/boxscore.html?gameid=48397
Article:
http://www.advosports.com/news/2011/jun/28/generals_0629_144346/
Video:
http://crossroadstoday.com/Generals-Sweep-Cane-Cutters/10228958