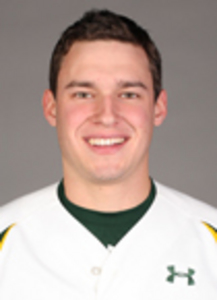 The Victoria Generals and East Texas Pump Jacks traded offensive blows early in the game before the Pump Jacks pulled ahead and won 10-5 on Tuesday night.
The Pump Jacks got to Generals starting pitcher Tony Manville early on in the ballgame as the Pump Jacks scored three runs in the first inning.
The Generals responded with three runs of their own in the bottom of the second. John Longoria had an RBI double before Chad Kruse drove in two runs with a single up the middle.
The Pump Jacks pulled back in front 5-3 with two runs in the top of the third, but the Generals pulled back even with two runs in the bottom half of the frame. Freddy Villalobos scored from third on an error on a pickoff attempt and Trent Wagner hit a sacrifice fly to knot things up at 5-5.
Manville was pulled in the top of the fourth inning before recording an out. Denver Diefenbach came in for the Generals and the Pump Jacks added three runs in the fourth and two more in the fifth.
Ross Speed came on and held the Pump Jacks scoreless the rest of the ballgame, but the Generals were unable to get anything else going offensively.
Grayson Porter led the Generals at the plate with two hits on the night, a double and a single, and a run scored.
The Generals will head to Coppell on Wednesday to take on the Copperheads in a two-game series before going to Kilgore to take on the Pump Jacks over the weekend. The Generals will return home on Monday, June 27 to take on the Acadiana Cane Cutters at 7:05pm at Riverside Stadium in Victoria.
Box Score:
http://texascl.bbstats.pointstreak.com/boxscore.html?gameid=48380
Article:
http://www.advosports.com/news/2011/jun/21/aa_generals_062211_143647/
Video:
http://crossroadstoday.com/Generals-Expecting-Another-Great-Season/10172167
Video:
http://crossroadstoday.com/Generals-Swept-by-Pumpjacks/10172043