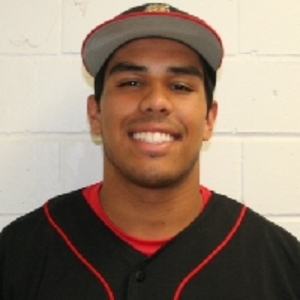 John Longroia delivered a single with the bases loaded in the 10th inning to give the Victoria Generals an 8-7 victory over the Coppell Copperheads on Saturday night. It was the second win in a row for the Generals, giving them a series sweep of the Copperheads.
In a game full of defensive miscues, the Generals fell behind early, trailing 7-2 in the fourth inning, but were able to battle back to tie the game at 7-7 in the eighth inning. The Generals and Copperheads combined for 13 errors on the night, six by the Copperheads and seven by the Generals.
Phillip Garcia picked up the win in relief for the Generals to move to 3-0 on the season.
Michael McGraw led the Generals at the plate going 4 for 5 on the night with a walk, two RBIs, and a run scored.
The Generals are now 7-9 on the season and just three games out of first place in the Texas Collegiate League. The Copperheads fell to 10-6.
The Generals will host the East Texas Pump Jacks on Monday and Tuesday nights next week. Both games will be at 7:05pm at Riverside Stadium. Tuesday night will be Fastop Ozarka Night at the Park. Stop by any of the six convenient Fastop locations in Victoria and purchase an Ozarka product to receive a free ticket to Tuesday night's game.
Box Score:
http://texascl.bbstats.pointstreak.com/boxscore.html?gameid=48374
Article:
http://www.advosports.com/news/2011/jun/19/mf_generals1_061911_143394/
Video:
http://crossroadstoday.com/Generals-Beat-Copperheads-in-10-Innings--Sweep-Wee/10140506
Video:
http://crossroadstoday.com/Generals-Ross-Goebel-of-Cuero-Looking-to-Impress/10142803