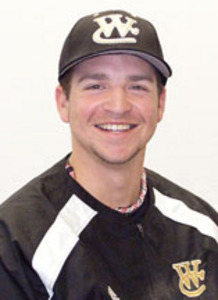 The Victoria Generals jumped out to an early 2-0 lead in the first inning of Wednesday night's road Game against the Alexandria Aces. Cody Abraham led off the game with a walk, advanced to second when Chad Kruse was hit by a pitch, and then was driven home on an RBI single by Freddy Villalobos. Trent Wagner drove in Villalobos later in the inning on an RBI single.
The Generals tacked on another run in the third when Kruse led off with a walk, advanced to second on a single by Villalobos, and scored on an error by the Aces third baseman on a ground ball off of the bat of John Longoria.
The Aces cut the Generals lead to 3-1 in the third inning, but the Generals answered back with another run in the fifth inning. Jake Runte made his first appearance in a Generals uniform in the fifth inning, pinch hitting for Abraham. Runte lined a single to center field that was misplayed allowing Runte to advance to third. Kruse then drilled a single to left field to drive in Runte.
The Aces added another run in the bottom of the fifth inning to make the score 4-2.
Generals starting pitcher Michael Oros turned in a solid outing, pitching five innings on the night, allowing two runs on five hits while striking out five batters. Unfortunately, the Generals bullpen could not hold the lead to get him the win.
Ross Speed allowed back-to-back walks to start the bottom of the eighth inning. Tid Hilger then drove a double to left field to plate two runs to tie the game at 4-4.
Alex Jack came on in the ninth inning to pitch for the Generals. He allowed a single to Kyle Feazell who would later advance to second on a walk by Justin Brodnax. Trey Rickrade then drove a single to right field to plate Feazell for the winning run.
Villalobos led the Generals at the plate going 4-4 on the night with a double, an RBI, a walk, and a run scored. Kruse went 3-4 with an RBI and a run scored.
The Generals fell to 4-3 on the season as the Aces improved to 4-1. The two teams will meet again on Thursday night in game two of the two game series starting at 7:00pm in Alexandria.