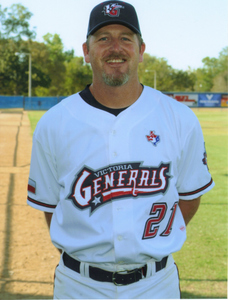 The Victoria Generals baseball team will soon be in need of a new leader, as head coach Chris Clemons has announced his resignation, effective immediately.
Clemons went 66-33-2 the past two seasons in the Texas Collegiate League since becoming the first and only head coach in the history of the Victoria Generals. Clemons guided the Generals to a TCL Championship in 2010. Clemons also led the Generals to back-to-back first place finishes in the TCL regular seasons in 2009 and 2010. Clemons was named the TCL Coach of the Year in both of those seasons.
"We are very thankful for everything that Chris Clemons has done for our organization these past two years," said Victoria's GM Blake Koch. "I have a tremendous amount of respect for Chris and the way he has handled our team, represented our franchise, and held the values of our organization and community. He will be truly missed, not just by our organization, but by everyone here in Victoria who has come to know him."
The Generals have begun a search to fill the position. An announcement on the new head coach for the Generals is expected next week.