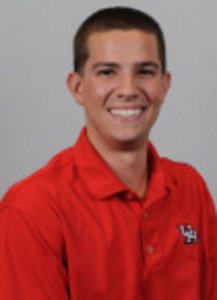 The Victoria Generals have announced the signing of two new players that currently play for highly regarded teams in Conference USA. Jake Runte, a junior at the University of Houston, and Bowen Woodson, a redshirt freshman at Tulane University, will both try to help the Generals defend their 2010 Texas Collegiate League Championship this summer.
"Conference USA is always one of the top conferences in the nation and we feel that we've signed two great players that will come in with experience from the spring and help give our team more of a veteran feel this summer," commented Blake Koch, general manager of the Generals.
Jake Runte, a 5'10", 165 pound infielder, is expected to be the starting second baseman this season at the University of Houston. Runte saw action in 32 games last year as a sophomore for the Cougars, contributing seven RBI, 10 walks, and a .362 on base percentage. As a freshman, Runte played in 40 games, hitting .228 with five doubles, two triples, two homeruns, and 18 RBI.
Runte, a native of Houston, played his prep ball at Clear Lake High School where he was a two-time all-district selection and also played on the THSBCA All-Star Team in 2008.
"Jake will see time at second and third base for us this summer," Koch stated. "He's a great guy to fill in for us after the departure of seniors Brian Nephew, Kenny Jackson, and Torrey Jacoby from last year's squad."
Bowen Woodson, a native of Vicksburg, Mississippi, will most likely see time in both the infield and the outfield this season at Tulane after being redshirted last season. The 6'0", 185 pound Woodson played summer ball for the Asheboro Copperheads of the Coastal Plains League last summer where he hit .209 as the team's starting shortstop, contributing four doubles, five RBI, nine walks, and 10 stolen bases.
In 2008, Woodson was a member of the 4A North State Championship Team at Vicksburg High School and was also named First-Team All-State by the Mississippi Association of Coaches and Crossroads-Diamond Club.
"Bowen is a legitimate utility player that will see action all over the diamond for us this summer," said Koch.
The Victoria Generals won the 2010 Texas Collegiate League Championship back in mid August and finished ranked #14 in the nation. The Generals will set out to defend their title next summer when the 2011 season kicks off around the beginning of June. The TCL plans to release its 2011 season schedule in the coming weeks.
Season tickets for the Generals 2011 season are on sale now. Fans can buy season tickets and team merchandise at the Generals team store located at 3708 North Navarro, Suite A in the Landmark Shopping Center, online at
www.VictoriaGenerals.com
, or by calling 361-485-9522.